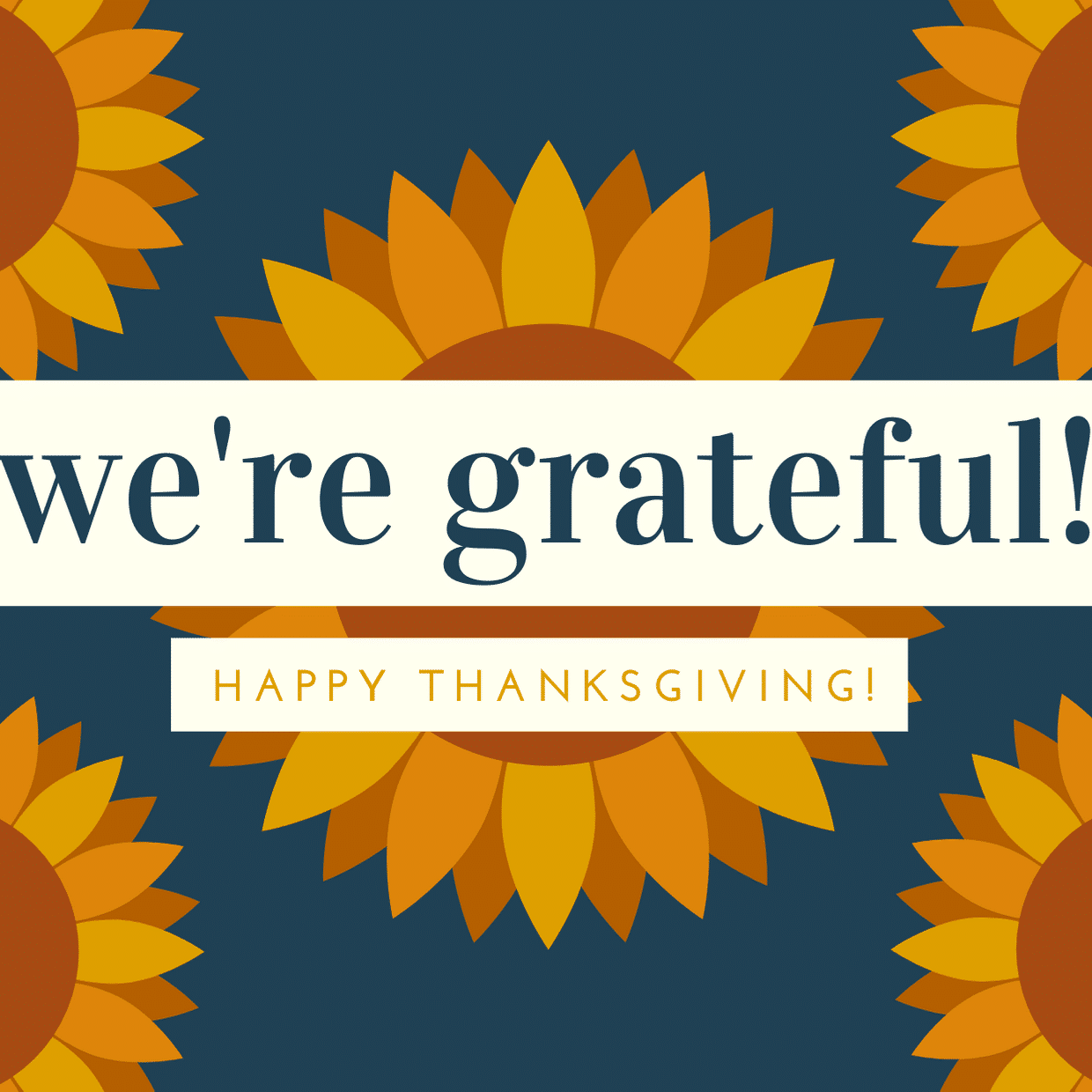 Thanksgiving is here and despite the challenges of this year, there are lots of things we are grateful for!  Our #1 will ALWAYS be our wonderful patients!  Thank you, Thank you, Thank you to everyone who continues to support 3DPT – we wouldn't be who we are without each of you!  
What else are we grateful for?
3DPT owners, Ken Guzzardo and Jeff Sallade give us the top 5 things they're especially grateful for this year.
Jeff's top 5:
A great group of people to work with that made it possible for 2020 to be an even better year than 2019 despite all of the challenges. Everyone stepped up this year and we learned how valuable our employees and partners are to the success of the practice. As a result of our great employees, we were able to maintain our entire team because our downturn was short lived.
The fact that physical therapy was deemed ESSENTIAL and we were able to continue to help all of our patients in many different forms (telehealth, home visits and in-clinic visits). This also allowed me to come to work every day and have some normalcy at a time where very little was normal.
A brand new right hip in June courtesy of Dr. Greg Klingenstein to match my new left hip I received 2 years ago. I am on the road to being active again with my wife and kids and look forward to another Ironman in 2022!
My kids sports for the most part were normal from July up until now. It gave them a chance to continue to compete and play on their teams with their friends and gave my wife and I the chance to watch them and hang out with the other parents on the sidelines – this was our much needed social outlet.
No matter how far from normal we are, I still have my health and an awesome wife and kids to come home to every day. I have probably thrown a million football passes to my kids, juggled the soccer ball with them in the yard for countless hours and played over one hundred games of Monopoly as a family (why do they have to pick the game that never ends?). I am confident I will look back on this and in some ways be thankful for the extra time we all had together.
Ken's top 5:
Health – personally, my family, my co-workers, my friends, and my patients.
Family – Spending this much time with my wife and kids has really been a great experience. I wish it had been for different reasons, but we're trying to build the best memories that we can in the current environment. Even though we haven't been in person as much with my parents, siblings, aunts/uncles, grandmoms, and in-laws, I'm thankful for all of the phone calls, zooms, and outdoor gatherings we have been able to do.
Co-workers – There is nothing to test relationships and personalities like dealing with a crisis situation. My co-workers have stepped up in so many different ways to continue to raise the standard for the workplace and healthcare experience for our clients.
My Partners – Having a lot of smart and caring people to bounce ideas around really helps ensure we were making the best decisions that we could. From so many late nights on calls, to debating about the best course of action, my partners and I went through a lot this year. And I'm thankful for each and every one of them.
Clients – We are in an industry where we work with our clients in close environments. Our clients trusted us to continue to help them and keep them safe in the middle of a pandemic, and I'm forever grateful for their confidence in us. I'm thankful for every telehealth client during the initial lock down phase, and thankful for every person who comes through our doors who entrusts us now not only with their recovery but also their safety and health.
"Gratitude is the best medicine. It heals your mind, your body and your spirit. And attracts more things to be grateful for."
We wish you all a very Happy Thanksgiving and hope that even through the challenges you also have lots of great people and things to be thankful for!
Categorized as: Articles