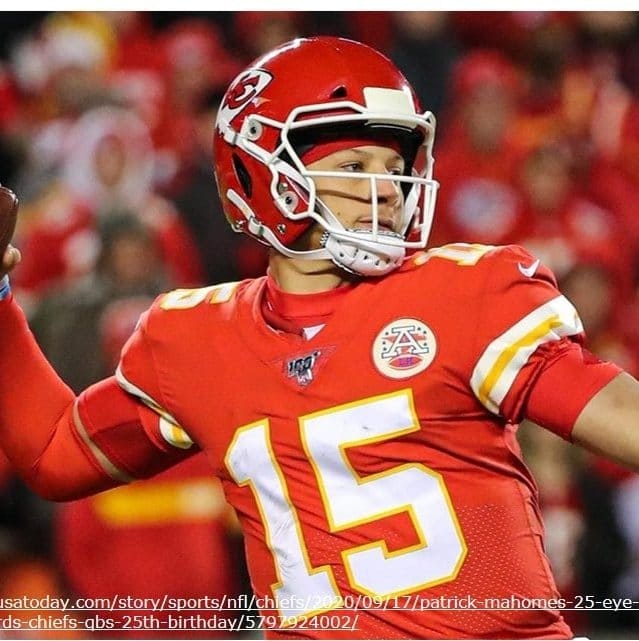 At a Glance –
Player: Patrick Mahomes II
Position: Quarterback
Team: Kansas City Chiefs
Injury: Nerve Injury
Projected Recovery Time: 1-4 wks
All eyes are on the Chiefs this week as we wait anxiously to see if America's favorite quarterback will be able to play against the Bills in the AFC Championship on Sunday. Patrick Mahomes, Superbowl MVP last year, suffered a scary neck injury during this past week's game vs the Browns and was unable to return, leaving it up to a backup quarterback to lead the Chiefs past the Browns. The Chiefs managed to emerge victoriously, despite the Browns' comeback in the second half, but their chances of another victory against a formidable Bills team are slim without Mahomes at the helm. Reports have emerged early this week on Mahomes' condition, and the consensus is positive, stating that there is a good chance that Mahomes will be back as he passed all concussion tests without issue. It turns out the source of Mahomes pain and limitations is his neck, as he is dealing with a nerve injury. Though reports have not confirmed specifics, it is likely Mahomes tweaked or compressed a nerve with the hit he sustained during the game, and his return is dependent on the severity of the injury and his functional limitations, as well as his pain levels. Currently, Mahomes is still progressing through the rest of the NFL's concussion protocol but is expected to practice this week.
Recovery from a nerve injury is dependent on the severity of the injury. Nerves can simply be compressed or tugged on, in which symptoms improve quickly, or they can be significantly damaged, which interferes with the nerve's ability to communicate to the muscle it innervates (or supplies) and sometimes requires surgical intervention. Since Mahomes is expected to return so quickly, it is unlikely any long-term damage was sustained, but he will be working closely with his physical therapy team to ensure he is ready to go on Sunday. Mahomes took a pretty hard hit that put a lot of strain on his head and neck so he will be performing specific exercises to help strengthen affected muscles in his neck. By working on specific musculature in the neck called the Deep Neck Flexors (DNFs), he will be able to improve neck stability to avoid aggravating any symptoms and prevent re-injury. Exercises you could expect for Mahomes to perform are neck isometrics, in which he activates his neck muscles in response to external forces to keep his head steady, and chin tucks, which strengthens the DNFs (and looks like he's giving himself a double chin). The muscles affected by the nerve injury will also be the focus of sessions to improve their ability to respond, as reaction times can be delayed post-injury. As long as Mahomes doesn't experience any setbacks, he should be ready to play on Sunday, which means we're all in for an exciting matchup to decide who's heading to the Super Bowl.
Sources:
https://www.sportingnews.com/us/nfl/news/patrick-mahomes-injury-update-concussion/zk4x3ag3vy0g15aluxn8byz2w
Categorized as: 2020 NFL Blog