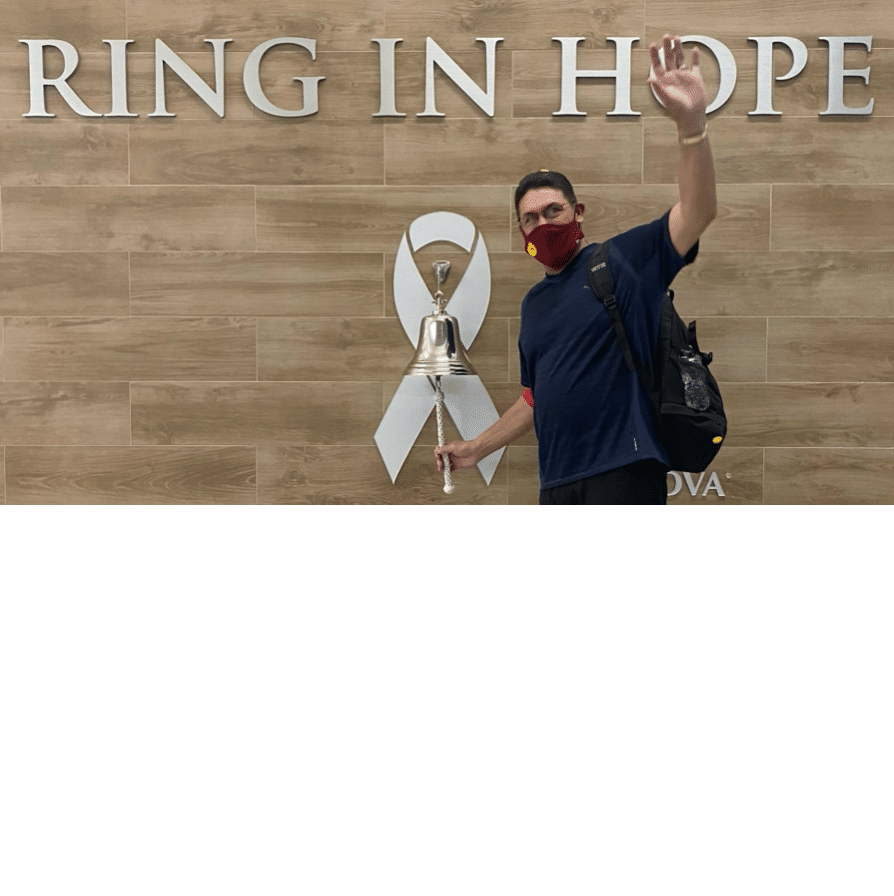 At a Glance –
Player: Ron Rivera, aka "Riverboat Ron"
Position: Head Coach
Team: The Washington Football Team
Injury: Squamous Cell Carcinoma (Skin Cancer)
Projected Recovery Time: Treatment completed, with follow-ups in the future
The month of October is dedicated to Cancer Awareness in the NFL. If you've watched any games this month, you may have noticed the "Crucial Catch" slogan on the colorful gear that both players and staff have worn, calling awareness to a very common and often life-altering disease. The NFL is using this month to promote the importance of screening and early detection of cancer, as well as ways to reduce the risk of developing cancer. Although this article is typically reserved for injuries sustained to players, one very influential coach in the NFL celebrated an important milestone this week, and it seemed fitting to highlight his battle with cancer during the last week of the NFL's Crucial Catch campaign. Ron Rivera, the head coach of The Washington Football Team, was diagnosed with Squamous Cell Carcinoma (SCC), a type of skin cancer, in August of this year. Cancer is characterized by abnormal and accelerated growth of cells, and with SCC, skin cells are the cells dividing uncontrollably. This type of cancer is caused by exposure to UV radiation and can be deadly if left undetected. Luckily, Riverboat Ron had a yearly check-up that allowed his doctors to catch the cancer in its early stages, which means the disease is very treatable. Footage was released this week containing the very best news: Ron Rivera completed his last round of cancer treatments after 7 weeks.
If you know anyone who has undergone cancer treatment, you know that the side effects of the disease and its treatments can be very harsh. The number one symptom that people will complain of is Cancer-Related Fatigue, which is exhaustion related to cancer and its treatments that interferes with a person's ability to function. This fatigue is very difficult to alleviate, but there are some actions a person can take to decrease its effects, and participating in physical therapy has been shown to be one of those effective treatments. When a person with a cancer diagnosis comes in for treatment, his or her PT team will design a program that will help the patient preserve energy and function more normally. Parts of treatment will focus on targeting musculoskeletal problems, such as muscle inflexibility and weakness, that may interfere with a person's function, as well as addressing deconditioning (or lack of energy with normal activities) by helping patients improve their endurance gradually so that they can perform their daily activities more easily. Additionally, PTs can offer tips on how to perform daily tasks while exerting less effort. It has not been disclosed if Rivera has been participating in PT during this time, but he has been very vocal about his fatigue, and it is likely that he has been staying as active as possible to lessen the effects of that exhaustion. He will continue to go through follow-ups for years to keep an eye on his progress, but going through that final round of treatment is a great reason to celebrate. His battle and success against cancer confirms just how important screening and early detection is to treat and beat this disease. We can't be happier for Riverboat Ron!
Check out the link below to learn more about screenings and early detection from the American Cancer Society:
https://www.cancer.org/healthy/find-cancer-early/cancer-screening-guidelines/american-cancer-society-guidelines-for-the-early-detection-of-cancer.html
Sources:
https://www.espn.com/nfl/story/_/id/30197801/washington-coach-ron-rivera-cheered-hospital-cancer-treatments-finish
https://www.skincancer.org/skin-cancer-information/squamous-cell-carcinoma/
https://www.cancer.org/healthy/find-cancer-early/cancer-screening-guidelines/american-cancer-society-guidelines-for-the-early-detection-of-cancer.html
Categorized as: 2020 NFL Blog