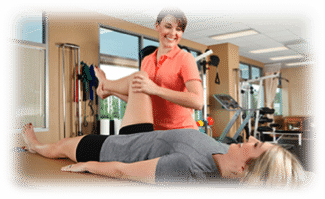 When it comes to optimizing the ability to have a positive outcome in physical therapy, 3 areas must be examined. These areas include attitude about an injury, therapeutic alliance, and compliance.
A patient's attitude about their injury can greatly affect the results they have in physical therapy. Thoughts and beliefs about an injury will lead to one's attitude which in turn translates to their motivation. For example, if someone believes that their injury is too severe and there is no hope that they will ever get better, they will be less likely to have the drive that is needed to complete the steps and exercises required to achieve their goals.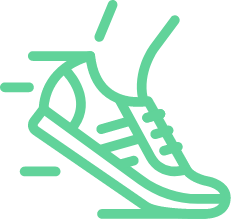 On October 16, 2010, Eric LeGrand of Rutgers University suffered a severe spinal cord injury while making a tackle. A fractured C3 and C4 vertebrae left him paralyzed from the neck down. LeGrand was put on a respirator right away to help him breathe, and doctors informed his mother that he would more than likely need the aid of the machine to continue breathing for the rest of his life. Doctors also informed Karen LeGrand that her son had a suspected 0–5% chance of walking for the rest of his life. The next day when LeGrand woke up, he managed to mouth the words; "I'll be back," to his mother. Due to his drive to get better and his positive attitude he instilled throughout his recovery, even in the face of doubt from his doctors, Eric proceeded to practice breathing without the use of medical equipment, and was independently breathing by the following Thanksgiving. He has also since regained movement in his shoulders and sensation throughout his body and in July of 2011 he was standing straight up with the help of a specialized metal frame. Eric continues to defy odds through his hard work and dedication to get better and his unwillingness to ever give up. If Eric would have started out with the belief that he was not going to breathe or move independently ever again, he may not have had the right attitude or motivation necessary to get him where he is today.
Therapeutic alliance refers to the sense of collaboration, warmth, and support between the patient and therapist. The 3 main components of the therapeutic alliance construct have been determined as being: (1) the therapist-patient agreement on goals, (2) the therapist-patient agreement on interventions, and (3) the affective bond between patient and therapist. These aspects are particularly important and have been shown to predict outcomes in therapy.
A study in 2013 by Ferreira et al. demonstrated that higher levels of therapeutic alliance (more positive interactions) were associated with greater improvements in perceived effect of treatment, function, and reductions in pain and disability in patients with low back pain. It is important that a physical therapist listens to their patients and develops a plan of care that is based around their goals, personalize interventions to meet their goals, and to develop trust in their patients through education and showing compassion for their injury.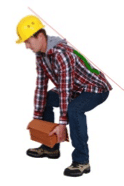 It is essential for patients to stop performing the poor, compensatory strategies, such as poor lifting techniques or squatting mechanics, and work on the proper movements or mechanics that are taught to them while in therapy. Otherwise, they could be continually feeding into a problem and counteracting what is trying to be accomplished in physical therapy. For optimal outcomes in physical therapy, individuals need to realize that what they are doing and learning at physical therapy is what they need to continue with throughout the day. It is also important to maintain the exercises given as a home exercise program (HEP) and to follow the reps and sets set forth by the program. Typically, patients are only in physical therapy 1-3 hours a week, so what is being done outside of PT for the other 165 hours of the week is an important and crucial aspect to how well their recovery will go. All of this falls under compliance and is one of the most important aspects that are often over looked as a key to a successful physical therapy experience.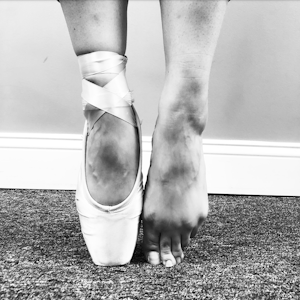 All three of these components; attitude, therapeutic alliance, and compliance are extremely important to successful outcomes and are most certainly connected to each other. A positive therapeutic alliance can impact ones attitude about their injury which can impact their motivation to do their exercises and remain compliant. Experiencing these 3 components can make all the difference in having a good experience and a positive outcome in physical therapy.
References:
Hall AM, Ferreira PH, Maher CG, et al. The influence of the therapist-patient relationship on treatment outcome in physical rehabilitation: a systematic review. PhysTher.2010;90:1099–1110
Ferreira PH, Ferreira ML, Maher CG, et al. The therapeutic alliance between clinicians and patients predicts outcome in chronic low back pain. Phys Ther. 2013;93:470–478.
Categorized as: Ankle & Foot,Back & Neck,Elbow & Wrist,Hip,Knee,Shoulder