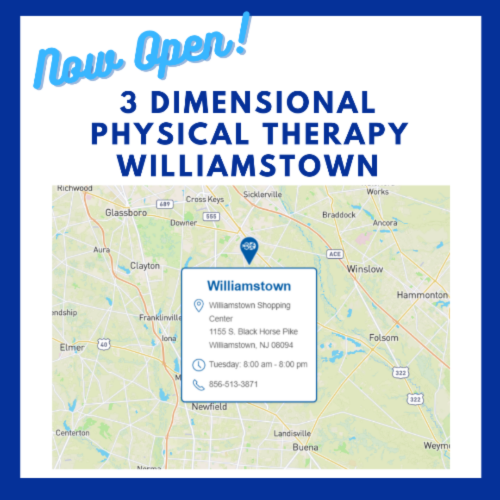 It all started back in 2011 when Ken Guzzardo was a teaching assistant in my lab when I was in my 1st year of PT school. We hit it off and stayed in contact, and when it was time to set up my final clinical rotation, I did it at 3DPT. I was the first official PT student at 3DPT back in 2013 and even then I knew this was my second home! After graduation I worked in the Medford office for about 2 years before partnering with Jeff and Ken to open up the second 3D location in West Berlin.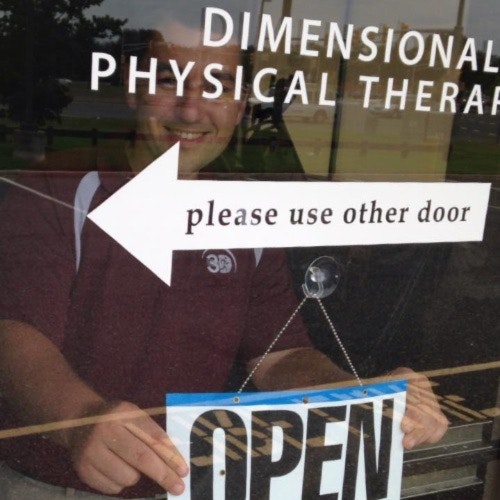 With the mentorship and framework from Jeff and Ken, 3DPT West Berlin took off and remains one of our busiest clinics. I still can't believe we just celebrated our 7th birthday! Our team has grown and this year we expanded the clinic even more with a turf area and a lot of new equipment.
Berlin is a great town filled with great people that have embraced 3DPT as their "go to" PT facility. For the past year, Dr. Sarah Obuchowski has taken over as Clinic Director in Berlin and I have full confidence that the clinic will continue to thrive under her leadership!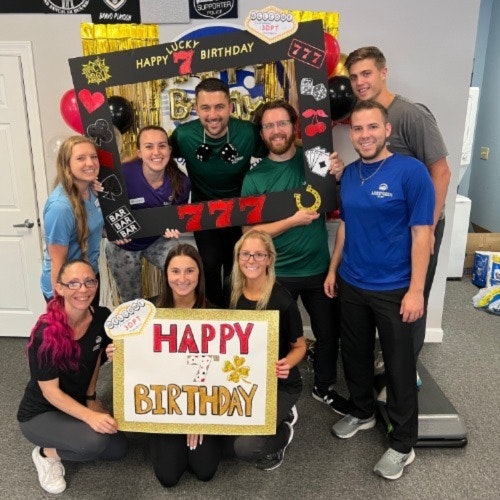 So with all this success and happiness, why would I leave and go open another office?
Well, over the years the West Berlin office has had a good amount of patients come from the Williamstown area, and they all told me "there's not much out there." I started to search for spaces in that area which lead me to reach out to an old friend, Joe D'Allesandro. I went to high school with Joes' brother and remained close with him. He told me there was space next to Joe's gym and baseball facility which would be a perfect fit for 3DPT. Between my familiarity with Joe and the family feel that comes with Williamstown, I knew this would be the perfect location.
The new 3DPT Williamstown looks great and has everything our patients need – a nice open area, 2 treatment rooms and all new equipment! Check out a video of the new place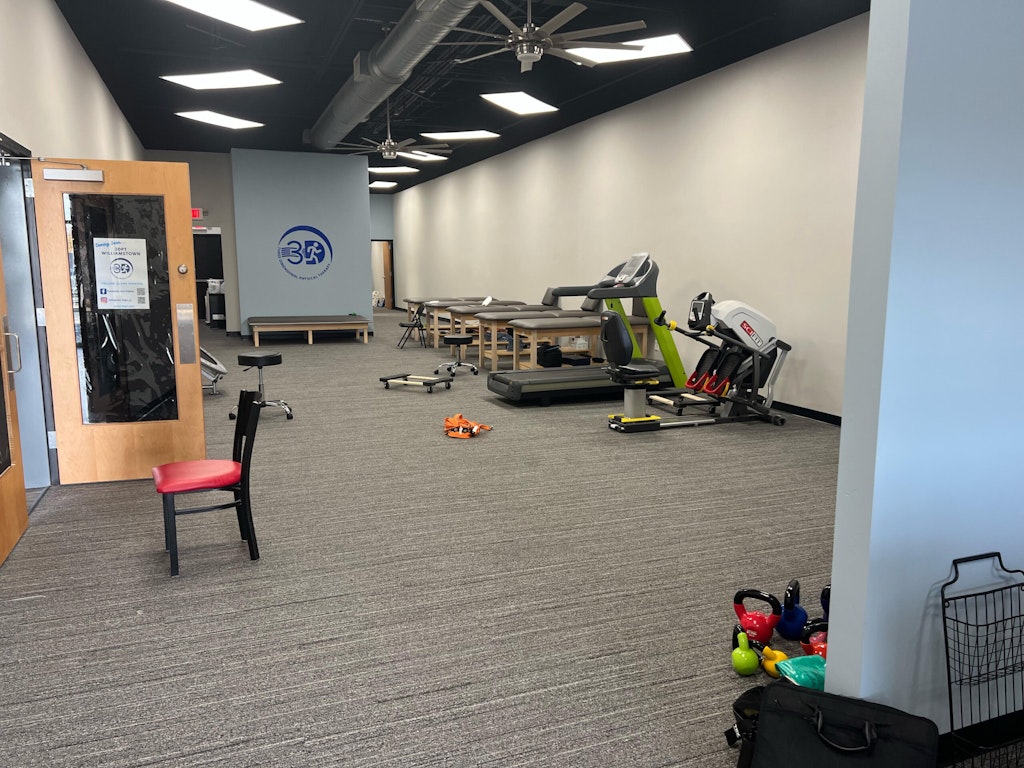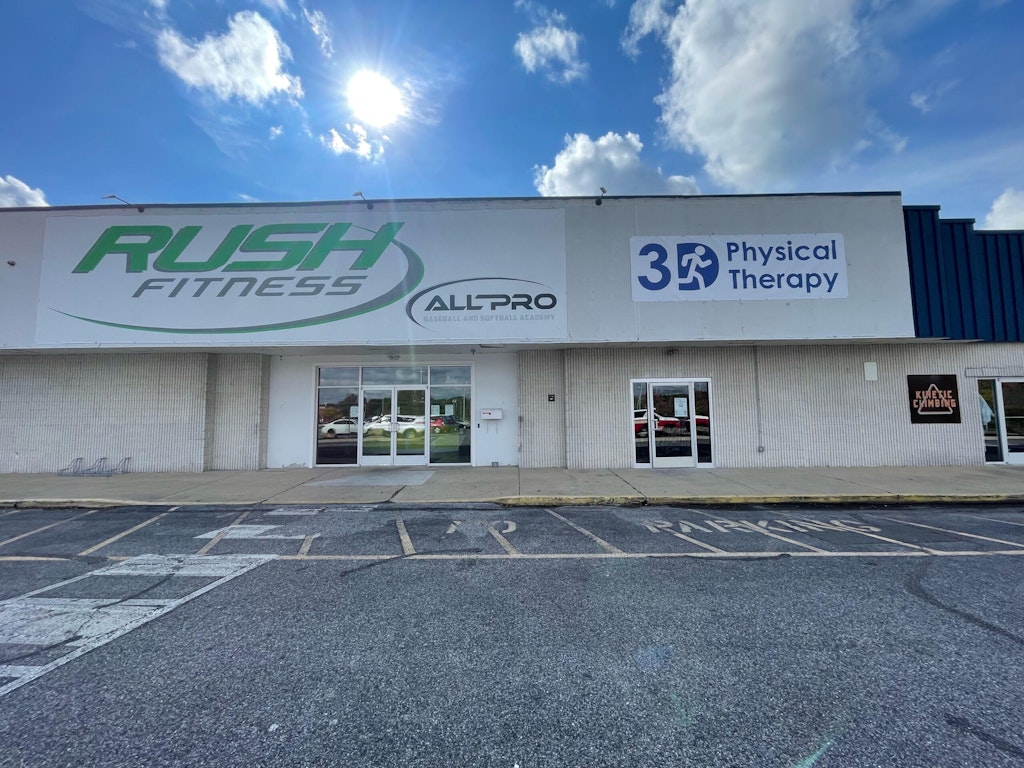 Our new neighbors are Rush Fitness and All Pro Baseball and Softball Academy, both well known in the Williamstown community!
Rush Fitness is a full service fitness center and gym with a great variety of free weights and cardio equipment. They also have an outdoor fitness area, turf and one of the largest functional training areas in South Jersey. This is great for 3DPT patients because we are able to demonstrate exercises on equipment we may not have in the clinic and can help patients transition from their physical therapy program back to exercising.
All Pro Baseball Academy is a well known baseball training center in the area and many 3DPT baseball players are already very familiar with them! All Pro is open to the public and offers individual rentals, team rentals, strength & conditioning, group lessons, and private lessons with professional instructors. Their goal is to provide players with all the tools to take their game to the next level and they do! They've have had exponential growth over the last 20 years with players getting drafted and D1 scholarships.
I am looking forward to partnering with both Rush and All Pro Academy to offer 3DPT patients new opportunities and be a resource for their customers who may encounter injuries or want insight on how to prevent them. Most of all I'm grateful for this new opportunity and am excited to bring the my love of PT and 3DPT's commitment to excellent customer care to Williamstown and the surrounding communities!
Click here to learn more about 3DPT Williamstown and to make an appointment or call us at 856-513-3871
3DPT Williamstown
Williamstown Shopping Center
1155 S. Black Horse Pike
Williamstown, NJ 08094
856-513-3869
Categorized as: Articles