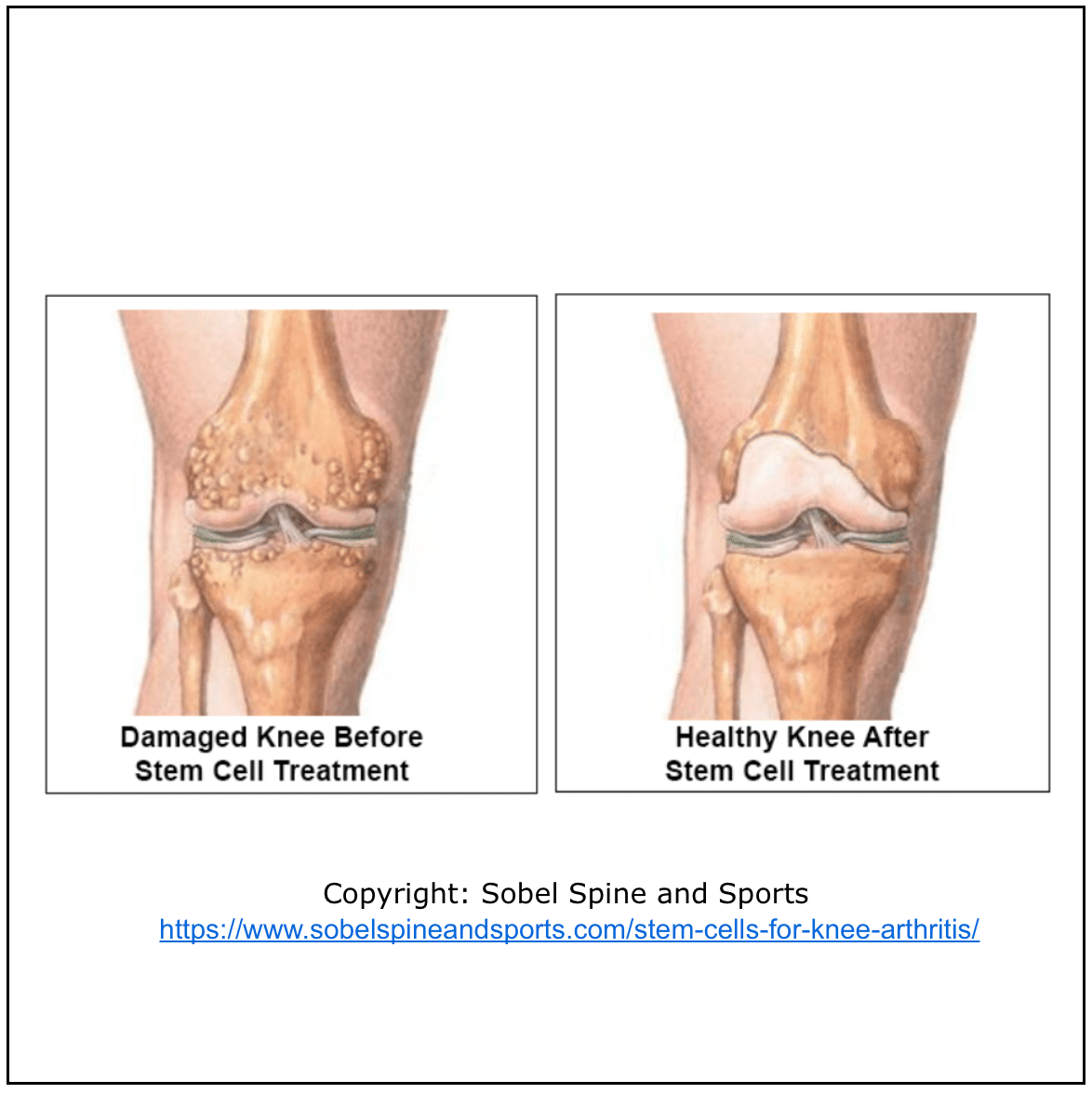 Osteoarthritis is the degeneration of joint cartilage and the underlying bone, which ultimately causes pain and stiffness of the involved joint. Current treatment strategies that are most popular for treating this condition include medication (i.e NSAIDs, opioids), intra-articular injections, physical therapy, and surgery.
Stem cell injection therapy is considered a new effort in regenerative medicine proposed to have potential benefits in treating a variety of conditions. The current research regarding this treatment method is largely based in individuals with osteoarthritis, especially of the knee.
Stem cells are a special type of human cells that have the potential to develop into many different cell types. The type of cell they develop into depends on the environment in which they are injected. This is what provides their unique potential to help treat disorders like arthritis, because they have the ability to differentiate into cartilage or bone. The most common locations from which stem cells may be derived to be used in this procedure include the patient's own adipose tissue, bone marrow, and the umbilical cord.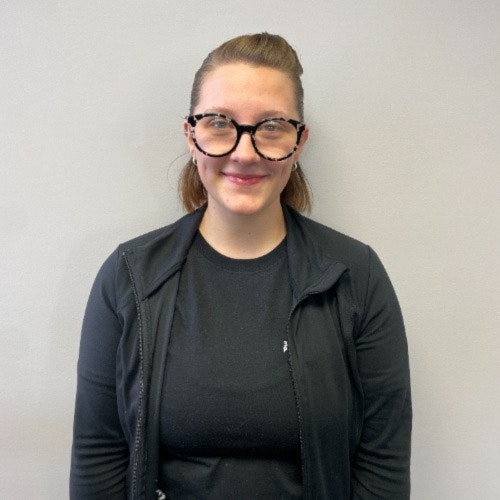 When considering stem cell injection therapy as compared to joint replacement in the treatment of osteoarthritis, stem cell injections have demonstrated a few advantages. Overall, the process is less invasive than that of surgical intervention, therefore is associated with fewer potential risks. Adverse effects that have been reported with stem cell injection therapy include pain and swelling following the procedure.
Current research regarding the effectiveness of stem cell injection therapy for treating knee osteoarthritis and establishing an effective rehabilitation program shows that stem cell treatment improved knee pain and self-reported functional ability with physical activities. Further, it has been demonstrated that physical therapy played a significant role in improving self-reported physical function scores in patients who had received stem cell injections.
Physical therapy treatment would typically begin 2 weeks following a stem cell injection, allowing time for the stem cells to transform into the new, regenerated cartilage. Then, physical therapy is key to incorporate appropriate rest, biomechanical loading, tissue mobilization, and procedure-specific protocols in order to optimize outcomes following this type of procedure.
While the effectiveness of stem cell injection therapy has been demonstrated in research, it is important to note that pure stem cells are not currently available for treatment in the U.S. at this time outside of clinical research studies.
Categorized as: Knee