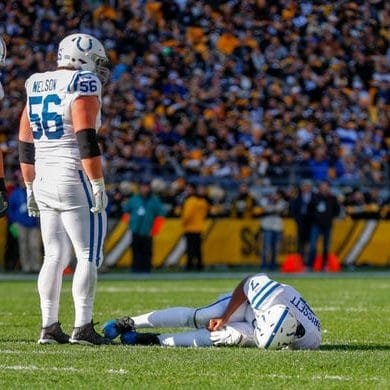 Week 10 finished with a few big upsets throughout the league! One of the more surprising upsets was the 1-7 Dolphins beating the Colts! A big factor contributing to the loss was the Colts' quarterback, Jacoby Brissett, missing the game due to an MCL injury he experienced in Week 9's game. In that game, one of the Colts' offensive linemen first stepped on his ankle, then fell back further onto his knee, bending it inwards. Brissett was unable to finish the game and was held out of this week's game as he his was not fully ready to go.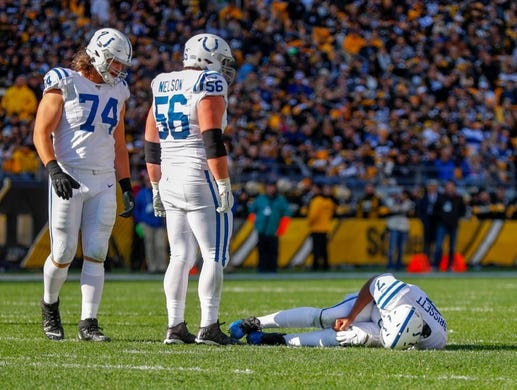 The MCL is one of the main stabilizing structures of the knee. It is on the inside of the knee so when the knee is bent inwards it can be stretched or torn if there is enough force. The MCL is also often compromised when there is an ACL tear. When the MCL is torn there is less static stability of the knee joint requiring more muscle activity to control the joint movement. This can put more stress on the meniscus, so it is important to rest and allow full healing to prevent further damage.
An MCL sprain follows the same frame as all ligament injuries with 3 grades of injury. Brisset likely suffered a grade 1 sprain as he was able to walk around the sidelines after the injury, although he was unable to return to the game. He was also able to practice, but was not fully ready for the impact of game play. Grade 2 injuries typically take several weeks to fully heal, while grade 3 injuries can be upwards of 6-8 weeks for full healing. There is a lot of blood supply to the MCL, so for most injuries, recovery can be non-operative. However it is important to properly rehabilitate to prevent complications.
With how Brisset is progressing, it is looking like he may be able to return to game play this week, so we will keep an eye on his recovery to see how things go.
Categorized as: ACL,Blog,Knee,Post surgical