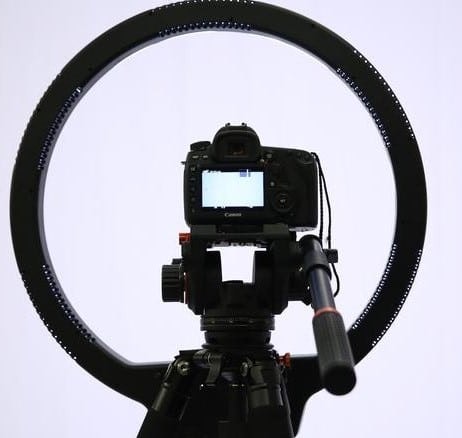 Insider Tips on How to Stay Safe Before, During, and After Online Performance
Many events are going "Virtual" these days, including stage and dance performances! 3DPT's Performing Arts specialist, Dr. Allison Korn, PT, DPT is a dancer and actor herself and as a physical therapist and a performing artist, she has some great tips for those performing virtually.
Allison will be playing a lead role in an upcoming performance with Masquerade Theater, called Wit. Click here for ticket information!

Save your eyes.
Since the creation and increase in popularity for virtual performance during the pandemic, long periods of time in front of items such as ring lights, device screens, accessory cameras, as well as their placement in the performance/rehearsal space, are placing increased strain on the eyes.

Blue light glasses can be a great option to reduce strain on the eyes and assist with the eye's accommodation from screen to script and back into the "stage light".
If eye pain persists and causes additional symptoms like headache, eye fatigue, difficulty focusing on objects and/or reading, consider reaching out to a physical therapist for eye training to reduce these symptoms.

Set up your rehearsal and performance space to allow for good body mechanics.


For rehearsals:

Ensure proper sitting posture (see picture below). Good sitting posture will prevent strain on the cervical muscles in the back of the neck, reduce over elongating the scapular retractors (muscles that naturally pull your shoulder blades together ex. rhomboids and middle trapezius), and tightening of the pectoral muscles and thoracic spine.



Keep your script or music directly in front of you in order to reduce the amount of accessory turning/twisting during text work/vocal rehearsal
Do not lean over your mic for vocal or radio/audio only performance. Allow your body to sit upright and supported, or stand with the mic placed to support your mic's technical specifications/type of microphone. (Though typically placing the mic about a foot away from your face, at head level either seated or standing should be a good starting place). Work with your technical director to set up your mic or computer to best support your body mechanics and produce optimal sound.


For performance:


Think about the best way to arrange props and costumes to allow for optimal, unrestricted movement in your space. This is often challenging if you are managing a backdrop, set piece(s), props and costumes in a small space, but entirely worth the effort in order to protect your body and clear your headspace to focus on your performance.

Consider cord management.
In order to create the best looking product, technical and lighting directors may require several different types of accessory equipment such as external microphones, webcams, ring lights, overhead light for effects, and ethernet cables.With so much equipment and the need to move in and out of your space quickly and quietly, cord management is key to avoid tripping over wires or overextending your reach. Zipties, twist ties, power strips, or rubber bands can be an easy solution to make your space more efficient.

Prepare for prolonged standing/sitting.
Many shows in the virtual environment are being performed seated due to the confines of the camera. You can prevent pain in the low and middle back brought on by prolonged seated posture by working on your thoracic mobility, or in other words, how the middle section of your spine moves. This area can often stiffen up and cause pain in both seated and standing, which naturally can be distracting mid performance.See THIS video below for a few key exercises to add.In addition to addressing your mobility, you can support your seated posture by modeling it after the picture above for your personal body mechanics and addressing deficits in core strength. Having good core strength and stability will allow you to sit upright while using less energy. See the video(s) below that match your comfort level for a few good core exercises to best support your posture.

Beginner/Intermediate
Advanced:

Additionally, wear shoes that you can stand in for prolonged periods since the audience usually cannot see your feet. Unless otherwise directed by your director or costumer, consider comfortable shoes to support being on your feet and moving in and around your space safely. Though tempting to wear socks or go barefoot, shoe-wear is often a better choice to support your foot and ankle.

If you are experiencing pain in the feet and ankles, check out Dr. Allison Korn's VIDEO on Toe Yoga, or these series of exercises to strengthen the ankle musculature.

Warm-Up!
Just because you are not onstage where lots of movement and physicality is required, you should still warm up your body in preparation for the show. A good warm-up will alert your muscles that it is time to be engaged and best support you no matter what the performance set-up. Click here for an active warm-up to try!!
Categorized as: Articles