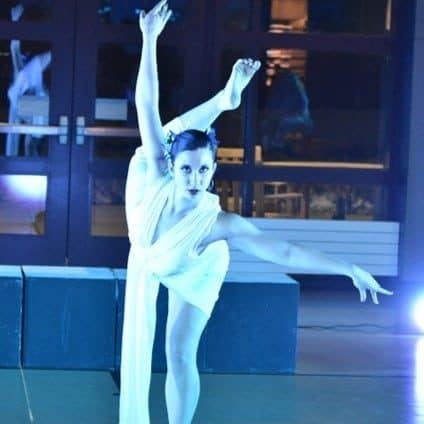 3DPT's Allison Korn has been dancing and performing since she was a little girl. Her love for dance and appreciation for the body's movement made a profession in Physical Therapy and easy choice!
As an avid dancer and performer, Allison is familiar with the physical demands of the performing arts. She is trained in ballet, modern, contemporary, and musical theatre dance and plans to begin voice training soon! As both a physical therapist and performer, Allison uses her experience to tailor the care of the performers she sees at 3DPT to their specific needs. Most dancers and performers are practicing and performing for several hours, several days a week putting considerable stress and strain on their bodies. PT is essential for performers to stay healthy and maintain a high level of performance for every audience that comes to see them! Physical therapy helps these people to decrease pain, improve their range of motion and strength, and learn about how to keep their bodies safe as they are auditioning, rehearsing, and performing. Physical therapy can even help keep actors injury-free as they move around complicated sets, have to wear heavy or cumbersome costume pieces and hair pieces, and keep them injury-free with stunt work or onstage combat. Some physical therapists can even address these deficits mid-show (usually seen with Broadway and off-Broadway performances)!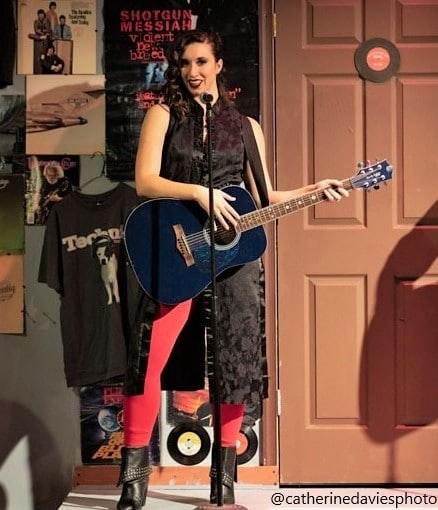 Allison is actively involved in theatre at Haddonfield Plays and Players. Her most recent show is a production of All Shook Up, running from July 11 – August 3, 2019, as both the choreographer for the show and a member of the ensemble! This is Allison's second production with Haddonfield Plays and Players, first appearing in their production of High Fidelity in October 2018. Performing locally allows her not only to hone her skills as a performer, but she is able to use her experiences to stay current in the performance world for her patients.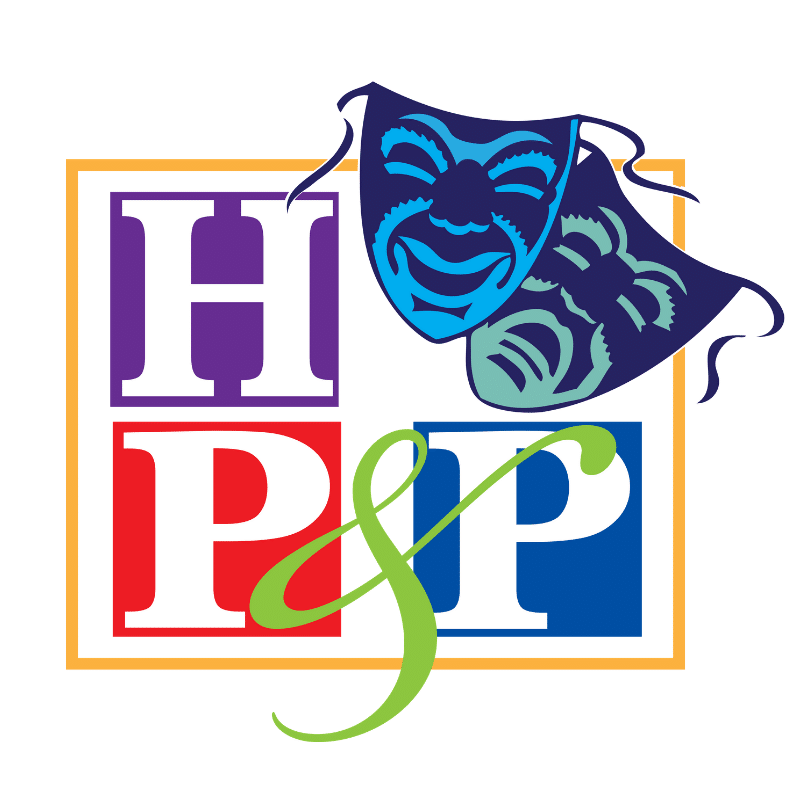 For more information on All Shook Up or to purchase tickets, visit the Haddonfield Plays and Players website here.
If you or someone you know is in need of a performing arts physical therapist, call our Haddonfield office to schedule an appointment with Allison. To learn more about Allison, click here or to check out the videos Allison has compiled for dancers, click here.
---
Get to know more about Allison:
NAME:
Allison Korn, PT, DPT
COLLEGE(S) ATTENDED:
University of the Sciences (undergraduate and graduate education)
HIGH SCHOOL:
Sterling High School, Magnolia, NJ
CRAZIEST INJURY YOU EVER TREATED:
I worked with an amazing kid who sustained a spinal cord injury after a dirt bike accident and was paralyzed from the waist down. It was wonderful to see him walk, drive, and start to participate in sporting activities after months of hard rehab.
TELL US THE INJURY/CONDITION YOU LIKE TREATING THE MOST:
I love working with dancers! Dance is really unique in both technique and performance mentality, and my dance background allows me to connect on a deeper level with these patients. I am able to incorporate dance technique and use dancing itself as an intervention to rehab injuries
TELL US WHAT MAKES YOUR DAY GREAT AT 3DPT:
My co-workers really make my day great at 3DPT! They are kind, supportive, and create a great environment for learning so I can be the best therapist for my patients. Their positive energy brightens my day!
WHY IS 3DPT LUCKY TO HAVE YOU:
I am able to treat performing arts injuries more specifically as I am still actively involved in dance and theatre.
FAVORITE MOVIE OF ALL TIME:
Beauty and the Beast – I am a shameless Disney fan.
LAST BOOK YOU READ:
The Couple Next Door
FAVORITE DISH AT A RESTAURANT:
Pretty much any crepe at La Café Creperie in Haddonfield.
MOST DARING THING YOU HAVE DONE:
Besides performing on stage in front of large audiences, the most daring thing I have done is complete a Tough Mudder race. The race was challenging and a little painful, but I was proud of my ability to push myself mentally and physically to complete it!
Learn more about our entire team of physical therapists or call any of our locations to make an appointment!
Categorized as: Articles