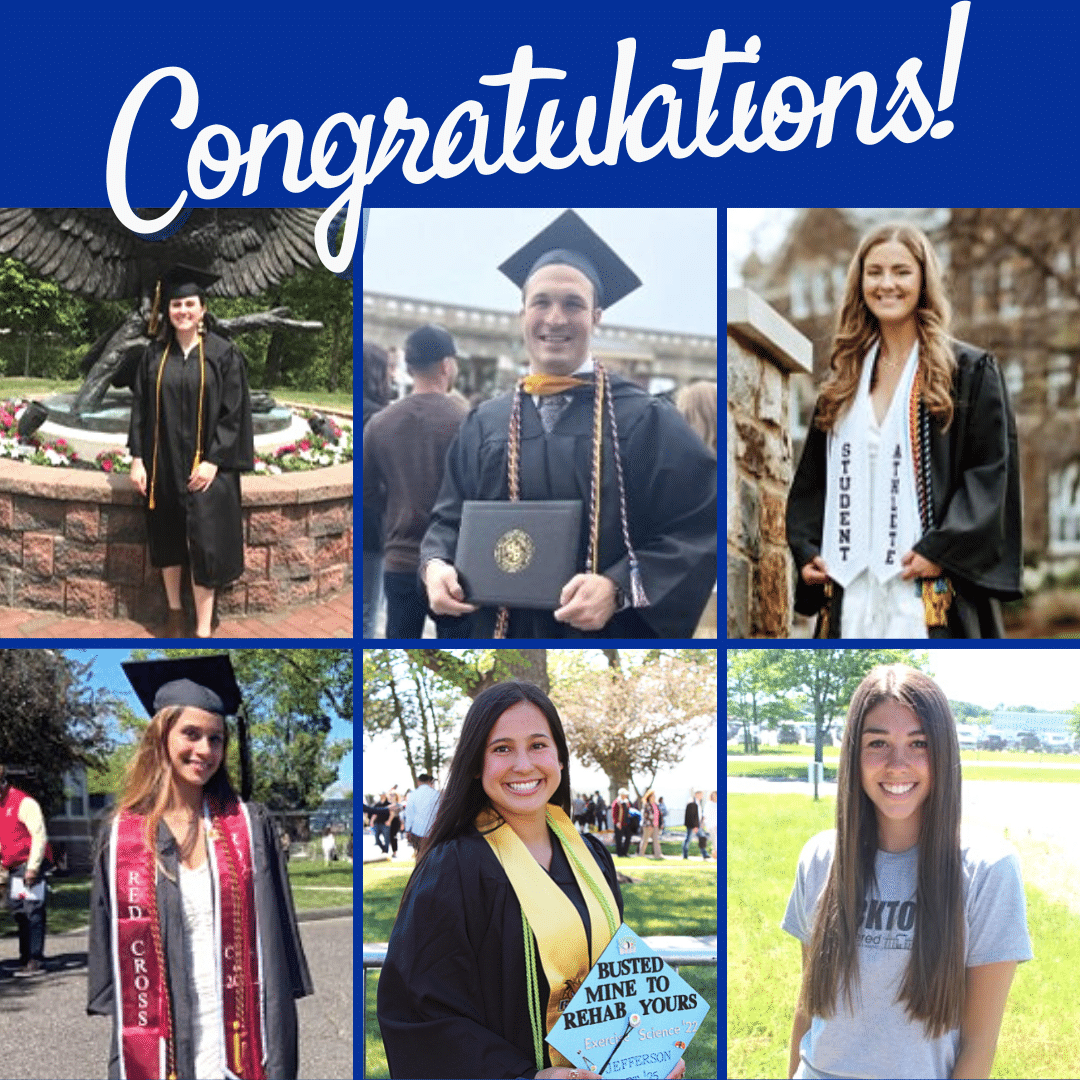 Over the years, we have had numerous 3DPT employees who worked as aides or at the front desk get accepted into graduate school for physical therapy and other healthcare graduate programs. It is rewarding to be able to act as a stepping stone for all of these employees as they work their way towards their end goal of becoming licensed healthcare providers. We have 6 current employees that have been accepted into graduate school and will be leaving us over the next few months. We want to take this chance to recognize them and wish them all the best!

Alina Olesky, front desk at 3DPT Haddon Heights
I will be attending Arcadia University for Physical Therapy this upcoming August. After having graduated from Rowan University and taking a year off from school, I am eager to start this next chapter of my life! I've always known that I wanted to be a physical therapist since high school, and after working at 3DPT for the past 3 years, it's made me more excited for this next step. The time I've spent working at 3DPT has been such an unforgettable experience for me. Being surrounded by coworkers and patients that care about you, support your goals, and push you to grow is a great feeling. Whenever I needed advice on interview questions, application processes with PTCAS, or personal experiences with PT school, I always knew that I could ask any of the PT's for help. I have to thank 3DPT for all they've done for me these past few years. Once these next two years at Arcadia University fly by, I am looking forward to starting my career as a physical therapist. I aspire to continue growing as a PT in both personal education and leadership positions. I am grateful to have had the opportunity to work with 3DPT, and I can't thank everyone enough!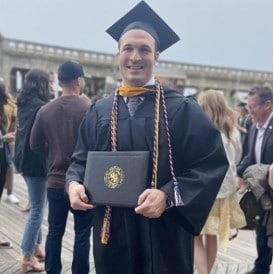 Seth Csaszar, aide 3DPT Medford
I was first acquainted with 3 Dimensional Physical Therapy as a patient in 2020. I had recently left active-duty military to go back to school and start my journey of becoming a Physical Therapist. At 3DPT I was instantly set up for success with a great PT, Jeff Sallade. I can remember in my first session with Jeff asking if I could come in and shadow him for PT school observation hours. Jeff said, "Of course! but first let's get you taken care of." It was that instant feeling of acceptance and security that I loved most about 3D, and from that point on, they welcomed me into their family. Fast forward a couple years, I went on to complete an Exercise Science internship that led into a job with 3DPT. Throughout my time at 3D, I was fortunate to be able to work alongside exceptional therapists and colleagues that continuously showed me how their passion and continuation of expertise sets the standard for care and workplace atmosphere. I also have to mention the patients at 3D who always inspire me! I am thankful to get to know the coolest, most extraordinary people, to help them out, and to learn about their personal journey and progress.
From patient, to intern, from letters of recommendations to the daily interactions with co-workers, 3D has had the biggest professional influence on me. Their leadership and care have been invaluable to learn from and experience.
I am excited to say that in the Fall I will be a Drexel Dragon and begin my last leg of accomplishing my goal of becoming a PT. In the future, I would love to specialize in sports therapy, but I have a lot of interest in working with older populations and veterans. Maybe one day, I can combine all of them and come back to work at the place where it all started. I can't say thank you enough to ALL my 3D family!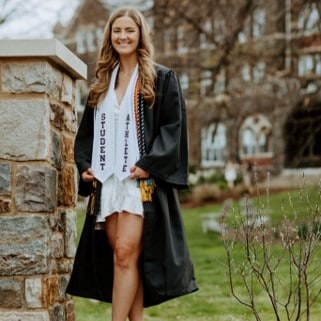 Alexa Brown, aide 3DPT Medford and Tabernacle
I am excited to be starting my PT school journey this fall at Drexel University! I am so thankful for my time as both a patient and employee at 3DPT and could not have gotten to where I am today without them. Being a patient, I developed a love for physical therapy. I always looked forward to my appointments because of the environment the staff at 3D created. I always knew I wanted to work in healthcare, but seeing the way that physical therapy can have an impact on so many different individuals and diagnoses solidified my career choice. As an employee at 3DPT both in the Medford and Tabernacle offices, I gained so much knowledge and experience in the field and felt constantly supported by all of the physical therapists and staff I worked with. They were always willing to take the time to explain to me what they were doing and why, and offered support and advice during my application process to PT school. I could never thank all of them enough!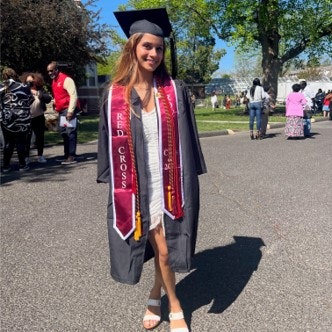 Mana Patel, front desk 3DPT Cherry Hill
I just graduated from Rowan University in May with a Bachelors in Health and Exercise Science and a minor in Sport and Exercise Psychology. I will be attending Thomas Jefferson University for Physical Therapy School this fall. I would like to one day specialize in pelvic floor physical therapy and hope to eventually earn my OCS and SCS board certifications.
Working at 3DPT has given me the opportunity to learn more about my future career. It has not only reinforced my dream to become a physical therapist but it has allowed me to build a network of people whom I can rely on.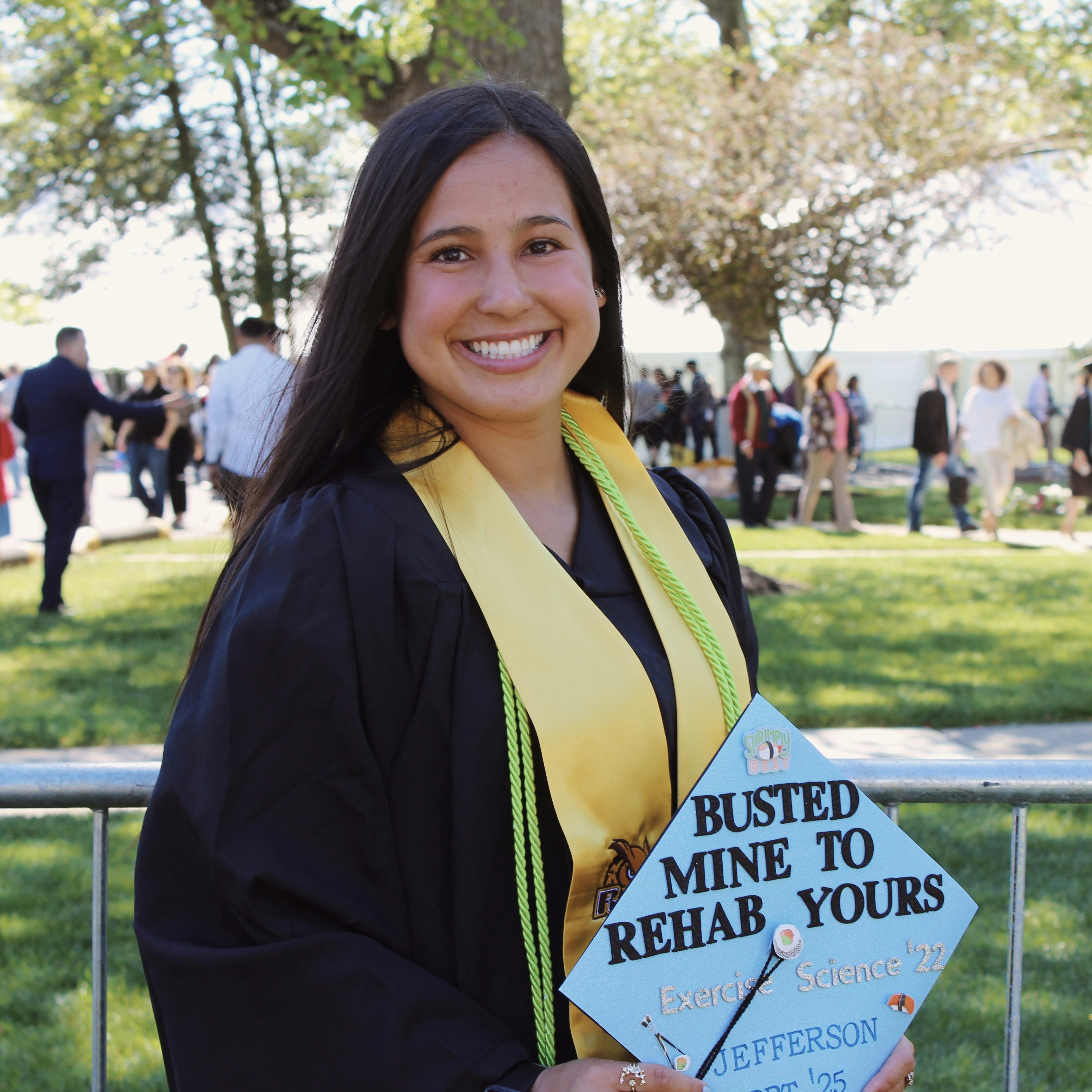 Lily Ngo, aide at 3DPT Cherry Hill
I recently graduated from Rowan University and am so excited to have been accepted into the Physical Therapy Doctorate program at Thomas Jefferson University!
My time at 3DPT has helped me so much along my journey to becoming a PT. Everyone at 3DPT truly embodies our core values. The one that stand out for me is Accountability – that is the core value that I will carry with me to graduate school. Working at 3D, I saw that patients were more than just a statistic, and the more I worked at 3D, the more I saw myself grow as an aide and develop a love for physical therapy. Not only was I gaining experience in patient care in preparation for graduate school, but I was developing relationships with both my patients and coworkers. The word accountability means responsibility, or obligation. However, during my time here at 3D, I've come to realize a different definition of accountability. Patients here are not seen as just an obligation. Accountability, to me, is the privilege of being able to help them feel 100% in all dimensions of their life. This is the value I will take with me to graduate school, and this is the value that I will forever thank 3D for giving me. As a bonus, I also met my very best friend while working here, Samantha Gardner!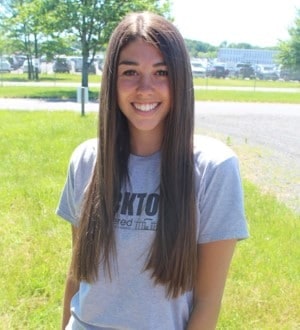 Megan Glenn, aide 3DPT Tabernacle
After completing my Bachelors of Science in Health Sciences, I will be continuing my education at Stockton University to receive my Master of Science in Communication Disorders. Although I will have only worked at 3DPT for a year before moving on to graduate school, I can confidently say that I have gained so many great qualities from working with the amazing people in this company. I feel that I am now much more confident and prepared to work in a clinical healthcare setting. After graduate school, I plan to be a speech-language pathologist in the outpatient or medical setting, in hopes to open my own swallowing clinic one day!
Categorized as: Articles